---
Clock Brand : On-Time wall clock & Morphin / Gooduse Co., ltd.
Vertical Plant Brand : Villapot / Gooduse Co., ltd.
Construction Business : P&A Build Co., ltd.
Warehouse & Knockdown house
---
When graduated I started job as a product designer. I have experience in the design, which made me understand what people want from the product. Product have to simple and good function.
Best selling products is not just beautiful and not a product that is full function. Product must be combined with a design and understand the consumer.
ผมเริ่มจากการเป็นนักออกแบบผลิตภัณฑ์ หลักจากจบการศึกษา ผมได้สะสมประสบการณ์ในการออกแบบซึ่งทำให้ผมเข้าใจว่าสิ่งที่คนต้องการจากสินค้าแท้จริงแล้วคือ การออกแบบสินค้าที่เรียบง่าย แต่มีการใช้งานที่ดีขึ้น สินค้าที่ขายดีไม่ใช่สินค้าที่สวยงามที่สุด และไม่ใช่สินค้าที่ใช้งานได้ง่ายที่สุดเพิ่งอย่างใดอย่างหนึ่ง สินค้าที่ขายดี และเป็นสินค้าที่ผู้คนต้องการ ซึ่งต้องผสมผสานด้วยการออกแบบที่เข้าใจผู้บริโภคอย่างแท้จริง และนั้นคือสินค้าที่ผมออกแบบ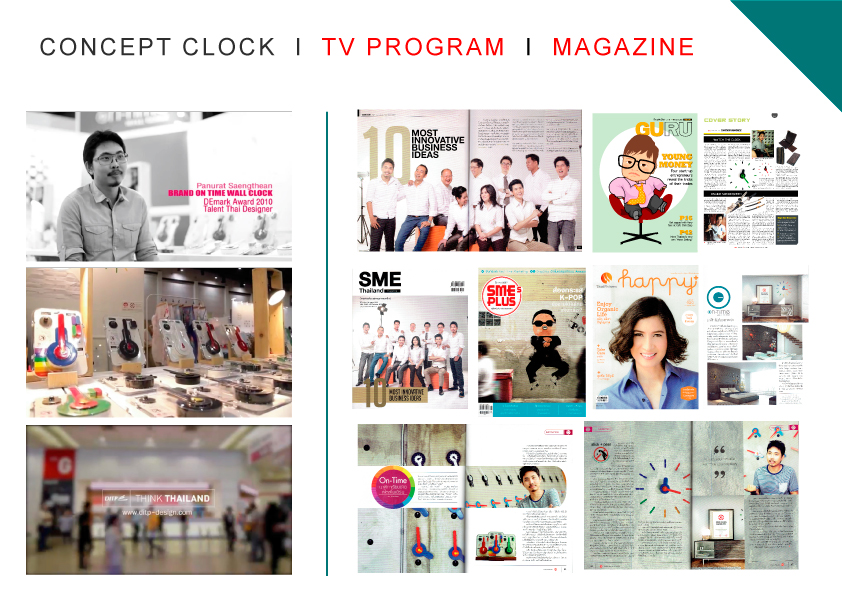 Work Experience
July 2016 - Present
P&A Build Co.,Ltd. / Director Co-Founder / Construction company
---
August 2016 - December 2016
Gooduse Export Co.,Ltd. / Director Co-Founder / Import & Export Company
---
July 2013 - Present
Gooduse Co.,Ltd. / Director Founder / Design, production and distribution of goods Under own brand
---
2007 - February 2010
Thai united plastic industry / Designer / Plastic injection company
---
Year 2005 - 2007
Cerebrum Co.,Ltd. / Designer / Design company
---
Year 2003
FiF design Co.,Ltd. / Trainee / Design company
---
Education
Year 2017
Chulalongkorn University / Certificate / Construction Project Management
---
Year 2016
Kasetsart University / Certificate / Real Estate Project Management
---
Year 2013-2014
Thammasat University / Certificate / Mini MBA
---
Year 2010
The Association for overseas technical scholarship (AOTS) / Certificate / The Program on design management for Thailand (THDM) / JAPAN
---
Year 2001-2004
Suan Dusit Rajabhat University / Bachelor's degree / Industrial product Design
---
On-line Shopping DESIGNISSTORE
---
---